We help children, adolescents and adults achieve the beautiful and functional smiles that will last a lifetime.
There are several ways to straighten teeth and we are well versed in them all. Dr. Bridgett Jorgensen is certified in traditional orthodontics ( wires, bands and brackets), invisalign ( invisible braces ) and "six month orthodontics" (for adults that are only interested in straightening their front teeth) – but she is not an orthodontist and will sometimes refer out cases that are particularly difficult or require surgery.
Our fees are usually less expensive than you will find elsewhere and we offer interest free financing for up to eighteen months ( or low interest options up to 60 months) There is a bit of variance in our prices based on each person – but these are the fees we charge for about 95% of the orthodontic cases we do.
Interceptive Orthodontic Treatment: $5300
We offer interceptive orthodontic treatment for children or adolescents with less than half of their permanent teeth erupted. For these patients we are usually expanding the jaws to create more room so the teeth can erupt into their normal positions. We also straighten their front teeth. Treatment is usually 18 months or less.
Comprehensive Orthodontic Treatment: $5300
We offer comprehensive orthodontic treatment to adolescents (with more than half of their permanent teeth present) or adults. For these patients we will determine the best course of treatment to get all of their teeth aligned and straight for a beautiful smile. We offer brackets that are metal or porcelain (although there might be an additional charge for porcelain brackets).
Adult Orthodontics – Inman Aligner: $750.00
The Inman Aligner is a fantastic, simple and hassle-free way of straightening your front teeth. It is the orthodontic treatment of choice for adult relapse. In the past anyone with crooked teeth have had only a few choices. Fixed braces and clear braces work well but are slow and can also be costly. Because of this many people choose to have porcelain veneers instead. This often involves heavy grinding of the teeth to get them into the right position first. As a result many patients choose to do nothing and just live with it.
Limited Adult Orthodontics – Anterior Only: $3700
"Six Month Braces" – this straightening treatment is available ONLY for adults. It is primarily for the adult who either had braces as a child (and then the teeth moved a bit) or never had the smile that they really wanted. For these patients we really concentrate on making the smile as straight and beautiful as possible but do not address any biting or jaw issues in the back of the mouth. It is a quick treatment (almost always less than nine months) and a great alternative for adults.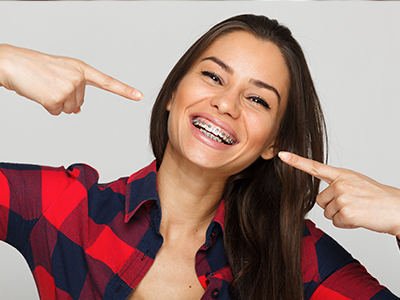 Our Location
4955 Alton Tucker Blvd NE
Suite 600

Sugar Hill
,
GA
30518
(678) 367-0228
Follow Us
Office Hours
wednesday
8:00am - 5:00pm