Dental bridges in Sugar Hill
Bridges, and dentures, have been around for a long time. And they remain popular options for the replacement of missing teeth. The reasons are not difficult to understand. They are cost-effective, and they do a fine job of filling up the empty space where you used to have teeth, giving you a complete smile. Virtually anyone can qualify for them, and there is no extended waiting time for them to be completed. At North Gwinnett Dental Care, we're pleased to offer our
dental bridges in Sugar Hill
.
There are two types of bridges. One is called a fixed bridge. It is cemented to your gums, and therefore remains in place all the time. The other is a removable bridge, which is also called by the name of partial dentures. Instead of cement, you use ordinary dental adhesive to keep it in place and then take it out for cleaning and for oral hygiene. Which is the better option? There is no one answer, of course. Our dental bridges in Sugar Hill will be based on your personal preferences, and our restorative dentist will help you to make a choice. With a fixed bridge, you do have to sacrifice some material from two of your surrounding teeth, the ones on either side of the bridge. This allows anchors to be placed and crowns to be put on top of those anchors to secure them. With a removable bridge, you don't lose any tooth material, but there is less assurance when you chew or speak, since the removable bridge can occasionally move or slide. It is secured on either side with clasps.
Set up an appointment at our office to determine which of our
dental bridges in Sugar Hill
is the ideal one for you. Say goodbye to missing teeth, and hello to a smile you'll feel positive about showing off.
By North Gwinnett Dental Care
January 25, 2018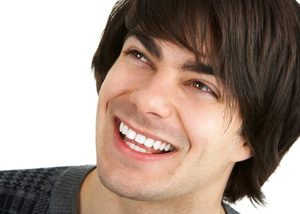 Blog Posts
Follow Us
Office Hours
wednesday
8:00am - 5:00pm